Ask The Inspector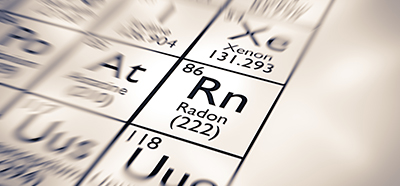 Should You Be Concerned About Radon?
Radon is a radioactive gas that is slowly released during the natural decay of uranium in the earth, and it moves freely through any soil, rock and water. These broken down elements can be inhaled into the lungs, leading to long-term damage. Luckily, it's easy to keep your family safe. Learn more
Common Defects in Newly Built Homes
When it comes to new-home construction, defects are common. In fact, it's been said that a home inspector can sometimes find more things wrong with a newly constructed home than an older one. Here's a list of issues our inspectors find most often. Learn more
How Does a Home Inspector Inspect a Gas Forced-Air Furnace?
Industry standards of practice state that an inspector should open accessible panels to inspect installed heating equipment. So, how does the inspector meet these standards when he/she is using visual noninvasive inspection techniques? Find out at the blog! Learn more
Expert Advice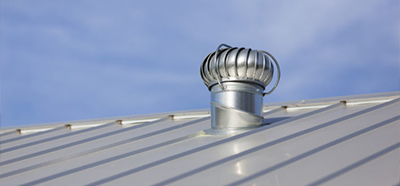 Everything You Need to Know About Ventilation
We all understand the importance of a healthy roof for keeping a home in great condition. But what's one often overlooked area that plays a huge role in a roof's performance and efficiency? Ventilation. Here, we'll go over how to determine whether you need better roof and attic ventilation. Learn more
25 Quick Ideas for Decluttering
Got a spare hour or so? It's time to start tossing. Grab a trash bag, a recycling bin and a few donation boxes and get down to business. Working room by room, here are the things you can get rid of right this second. Learn more
10 New Year's Resolutions for Your Home
Want to make 2019 the best year yet? It all starts with a happy home. Putting even one or two of these 10 household New Year's resolutions into practice can help you create a healthy space for making all your dreams realities. Learn more
Snapshots From The Field
What's wrong with this picture?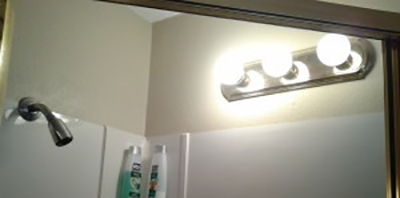 Hint: if you see a light fixture located anywhere near a tub or shower, you need to be on your toes.
The light fixture pictured in the shower above is not "wet-rated" or "watertight," meaning it has not been approved for use near a water source. Wet-rated lights should not be confused with "damp-rated" lights, which are approved for areas that are subject to light moisture or condensation (the inside your refrigerator or an older basement are two examples of areas that need damp-rated bulbs). Your shower is a wet location, and it needs wet-rated lighting. Recessed lighting with a watertight barrier is one of the best choices to keep you and your family safe from electrocution and injury.
Maintenance Matters
Important Information About Preventing Appliance Fires
Preventing appliance fires comes down to proper planning and maintenance. This is especially true for the kitchen, which contains many appliances that without proper care could pose a hazard. To limit future problems, there are a few things every homeowner can do. Learn more
Icicles Signal Problems for Homeowners
This winter, take special note of any icicles hanging from your roof. Small icicles are normal, but large, thick icicles can be dangerous if they fall and usually spell trouble for your home. Fortunately, most problems that cause icicles can be remedied easily. Learn more
Monthly Trivia Question
Question: What percentage of the earth's water is safe and available for drinking?
Be the first to answer correctly and win a $10 Starbucks's gift card. Submit your answer to your local NPI inspector to find out if you've won.
http://npi.totaltechgarage.com/wp-content/uploads/npi-web-logo2-300x138.png
0
0
Mark Crowley
http://npi.totaltechgarage.com/wp-content/uploads/npi-web-logo2-300x138.png
Mark Crowley
2019-02-01 01:00:54
2019-02-04 16:56:50
February 2019: Resolutions