Ask The Inspector
Top 5 Problems Revealed During a Home Inspection
Purchasing a house is a major decision, and a home inspection report can be used to assist in the decision-making process. Here are some of the more common issues our inspectors find during a home inspection. Learn more
How Should a Seller Prepare for a Home Inspection?
If your home is being inspected, there are certain things you'll need to do to prepare. Find out the best way to get appliances, systems and more ready with this advice—straight from one of our Global Property Inspections inspectors. Learn more
Expert Advice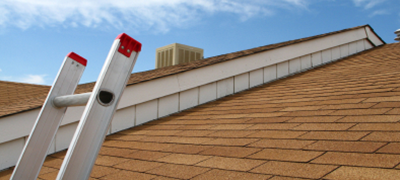 Prevent Injuries by Practicing Ladder Safety
A recent Consumer Product Safety Commission report on ladder safety showed some startling statistics: each year, thousands of people are injured and hundreds more lose their lives. By understanding the leading causes of ladder accidents, the vast majority can be prevented.  Learn more
How to Remove a Popcorn Ceiling
Love them or hate them, popcorn ceilings have a real presence in older North American homes. If you're in the "no way" camp, the good news is you don't have to live with your popcorn ceilings forever. Learn how to remove all that texture with a little DIY know-how. Learn more
Two-Prong Outlets vs. Three-Prong Outlets: Does it Matter?
Ever wonder why the older electrical receptacles have only two slots, and don't have the hole below the slots to allow three prongs, or if they can be switched out? Sometimes they can, but other times that would be a potentially dangerous mistake. Here's why. Learn more
Snapshots From The Field
What's wrong with this picture?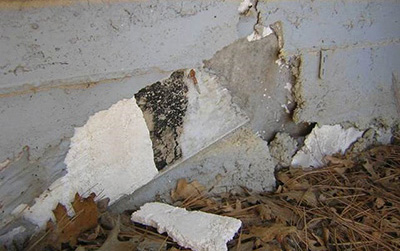 This photo shows Styrofoam used as a filler in a poured concrete foundation wall of a house in an area of California at risk for earthquakes. As you may have guessed, Styrofoam is not an acceptable filler in this situation, and the home inspector recommended further evaluation by a qualified structural engineer.
Maintenance Matters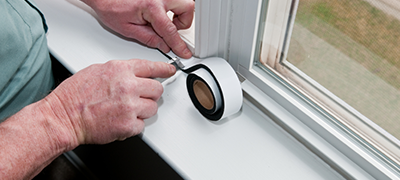 Drafty Windows? We Have Help
There is a chill in the air, the North Wind has an extra bite and a draft is coming through the windows. What can you do to keep the cold air out? Try these four tried and true DIY projects you can complete in just one weekend. Learn more
Water in My Basement? Never
No homeowner would knowingly do anything that would lead to a wet basement. "Knowingly" being the operative word. Here's what builders, contractors and homeowners alike can do to prevent drainage issues and keep homes dry. Learn more
Tips for Proper Furnace Maintenance
Gas furnaces are a fixture in countless homes. To help your system stay strong throughout its lifespan, you'll want to get on a regular maintenance program. Whether you decide to undertake upkeep yourself or you hire a professional, here's what you need to know about your gas furnace. Learn more
Monthly Trivia Question
Question: True or False: New home constructions don't need to be inspected.
False.
http://npi.totaltechgarage.com/wp-content/uploads/npi-web-logo2-300x138.png
0
0
Mark Crowley
http://npi.totaltechgarage.com/wp-content/uploads/npi-web-logo2-300x138.png
Mark Crowley
2018-12-01 11:21:43
2019-02-04 14:41:55
December 2018: Preparing for Winter